Vivid backdrops for human activity.
Michelle Weinberg transforms surfaces for interiors, architecture and public spaces: paint murals, glass and ceramic mosaic, cement and ceramic tile, hand-knotted rugs, textiles, wallpapers and more.
Hand-marbleized papers made in the studio are translated into hand-knotted rugs and custom digitally printed wall murals.
Contact mail at michelleweinberg dot com
Ginger Root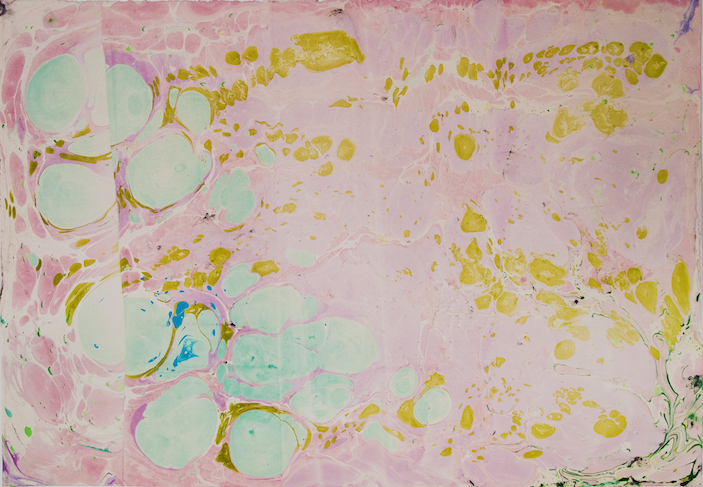 Purple Haze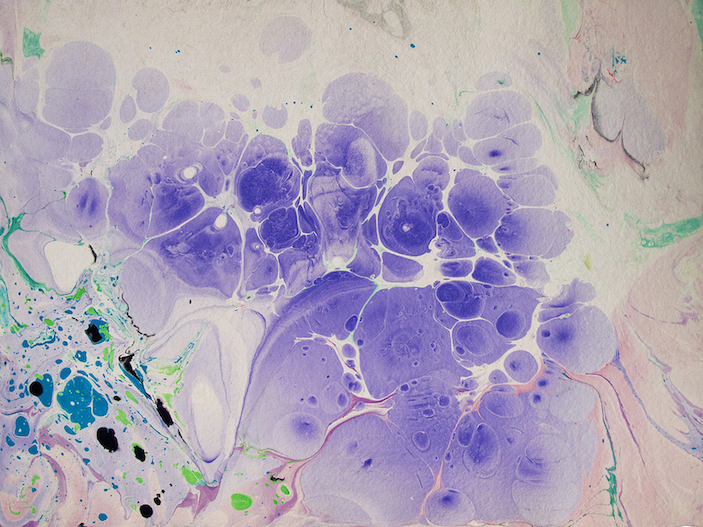 Granite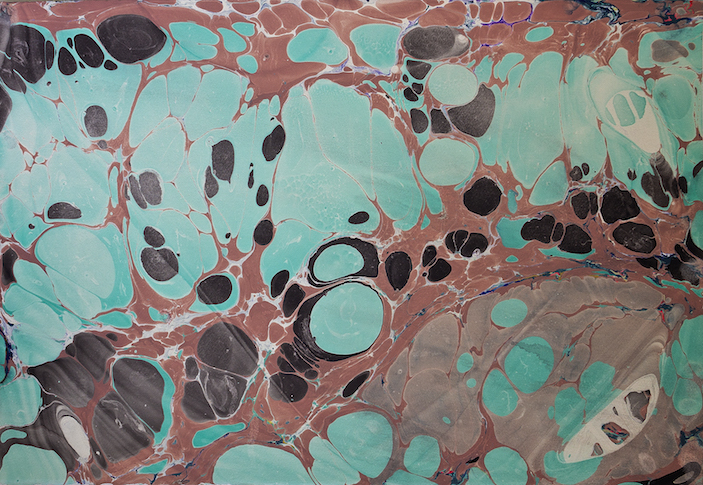 Terra Firma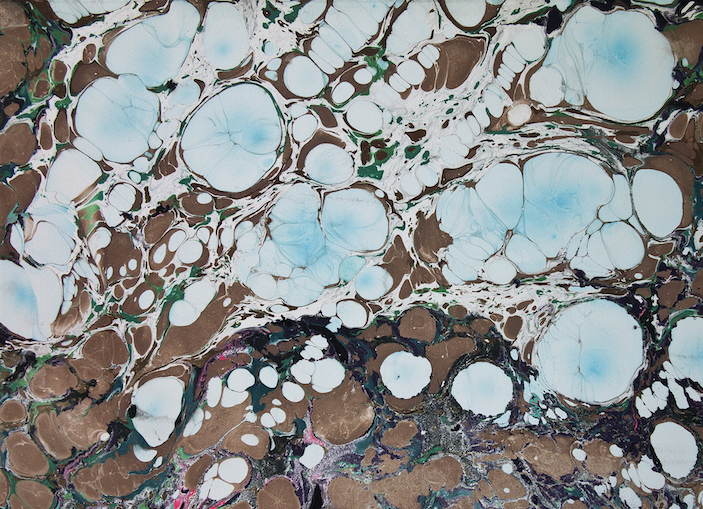 Cosmic Gas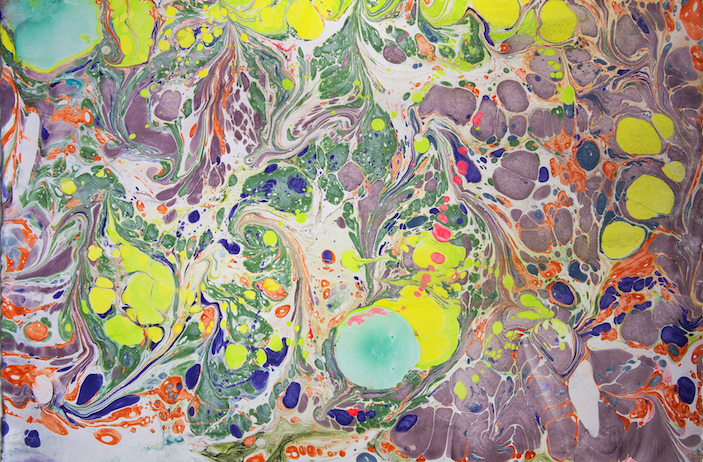 Chocolate/Strawberry hand-knotted rug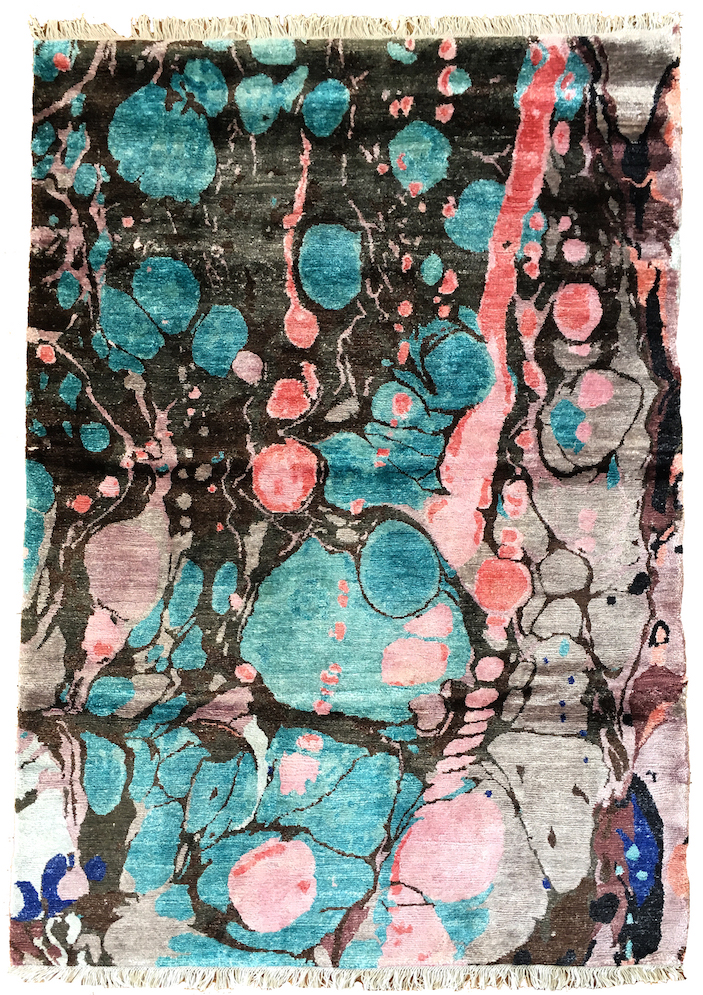 ---
Exit the Fun House, 2016, paint mural for Young at Art Museum, Davie, FL, 12′ x 36′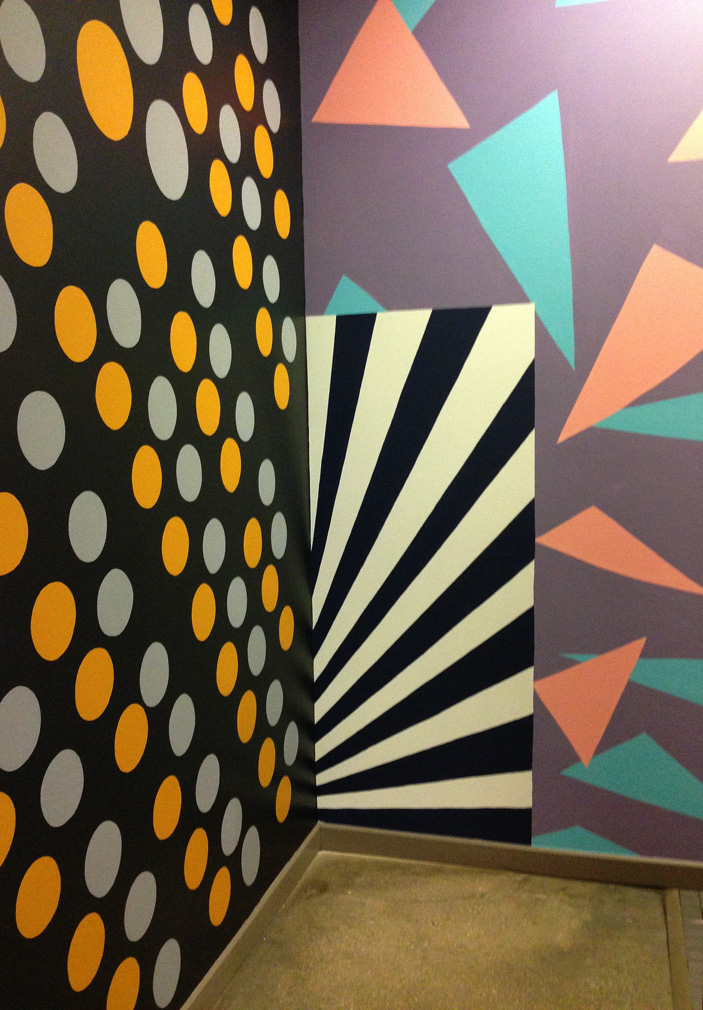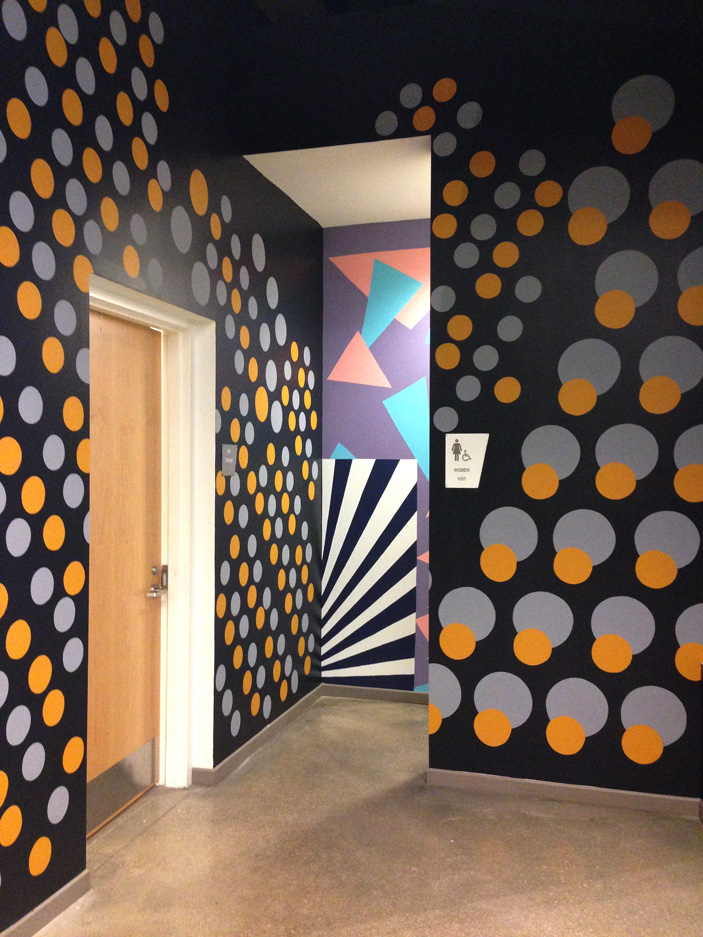 ---
RGB Equinox, 2014, paint mural for Miami offices of Facebook, 85′ x 10′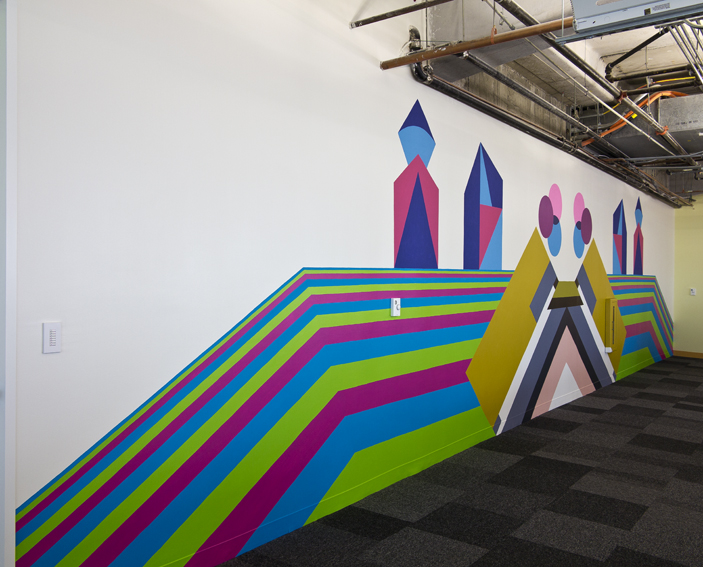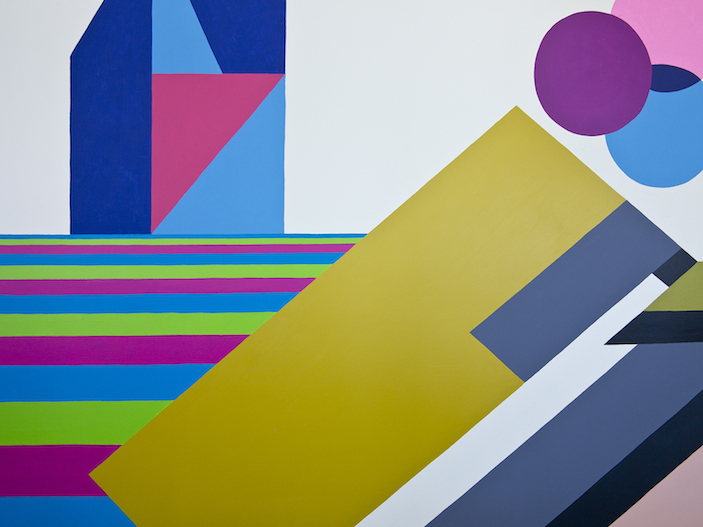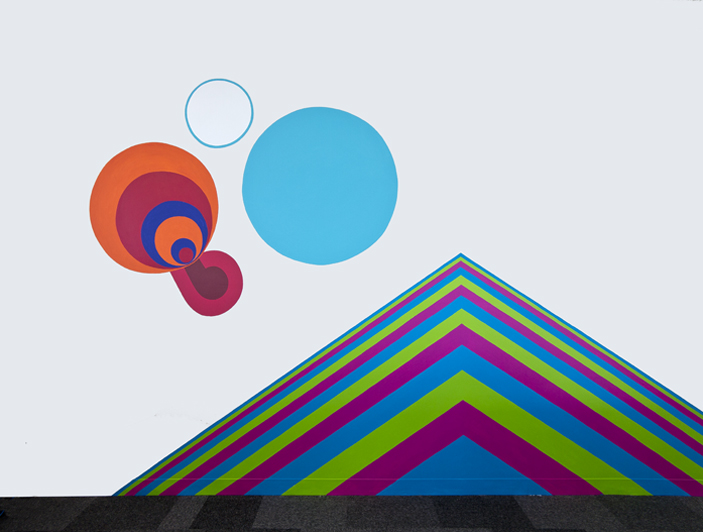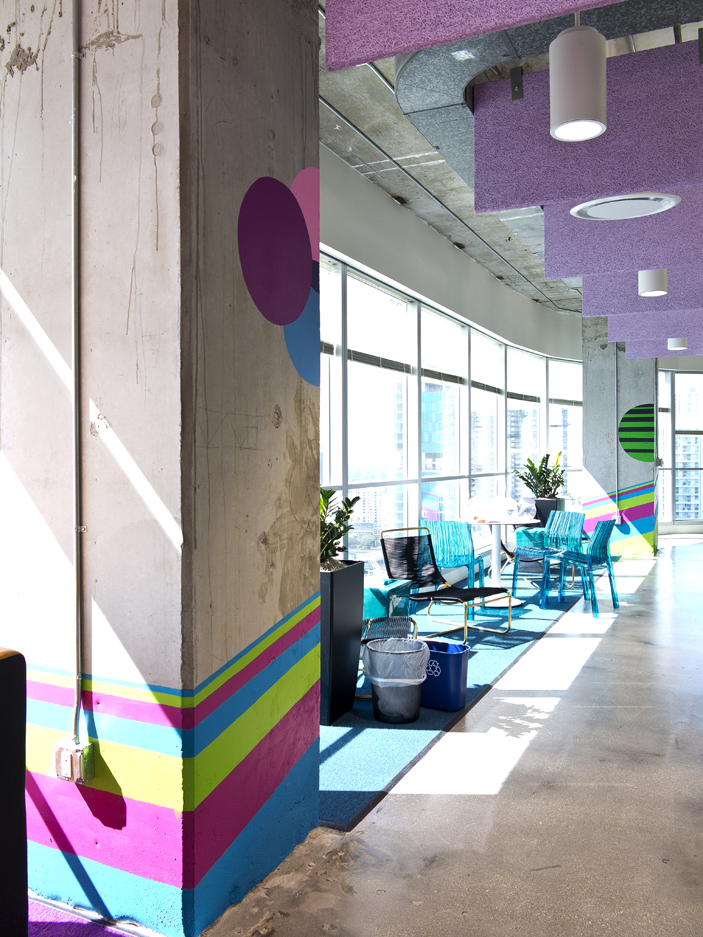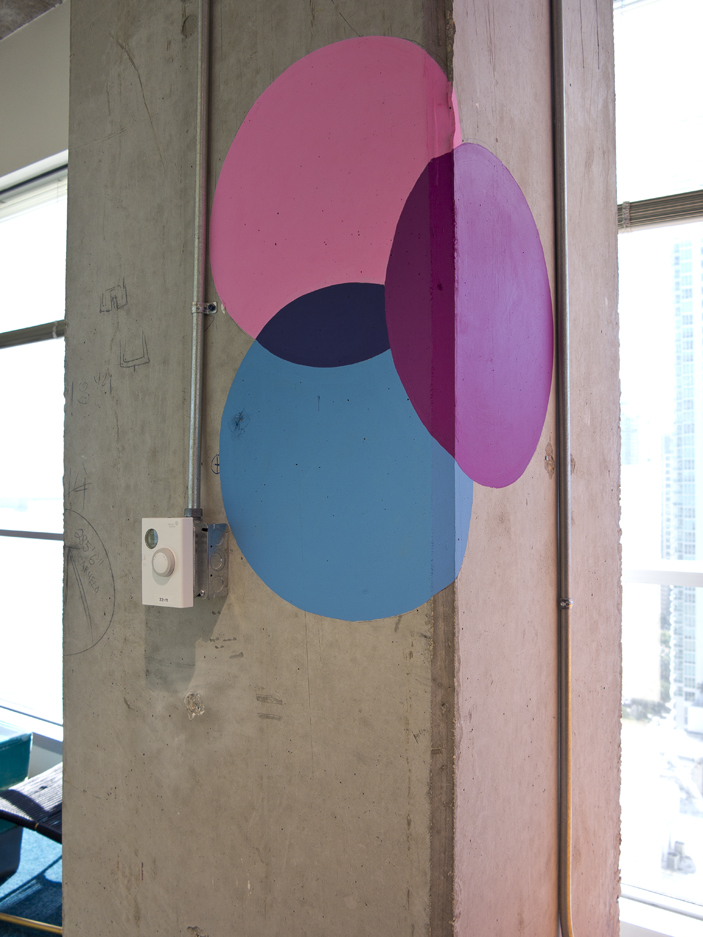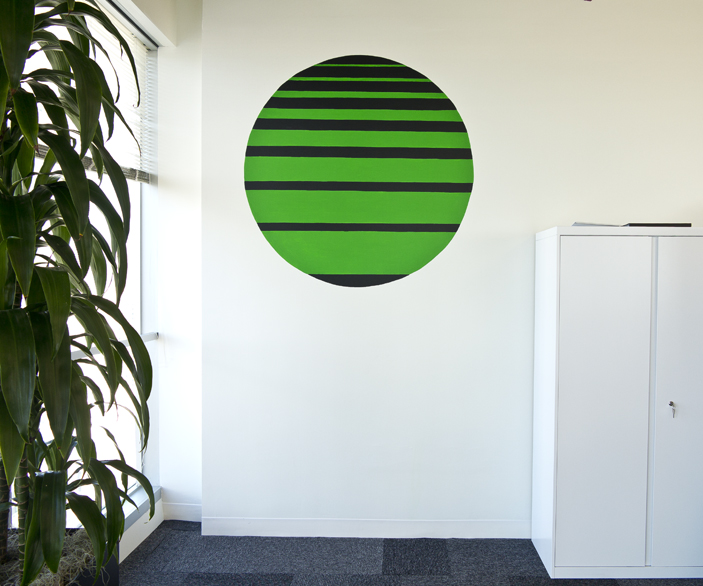 ---
Ascending Constellation, 2015, latex and acrylic paint on column, plus smaller round canvases, 12′ x 12′
Marriott AC Hotel, Miami Beach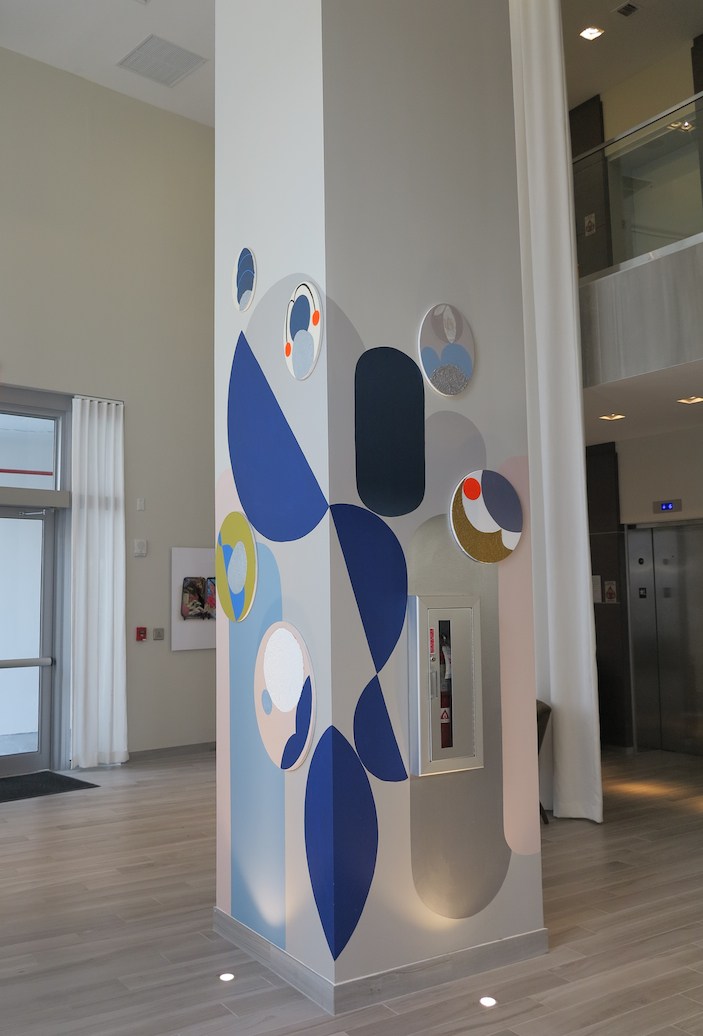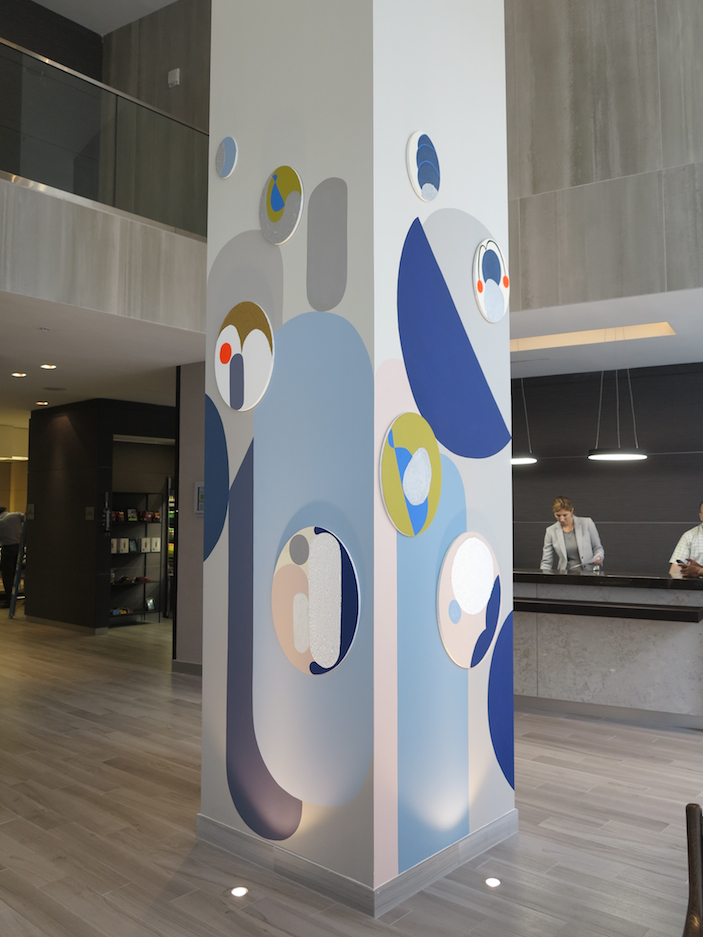 ---
Gatsby rug, 2013, hand-knotted bamboo silk and wool, 6′ x 8′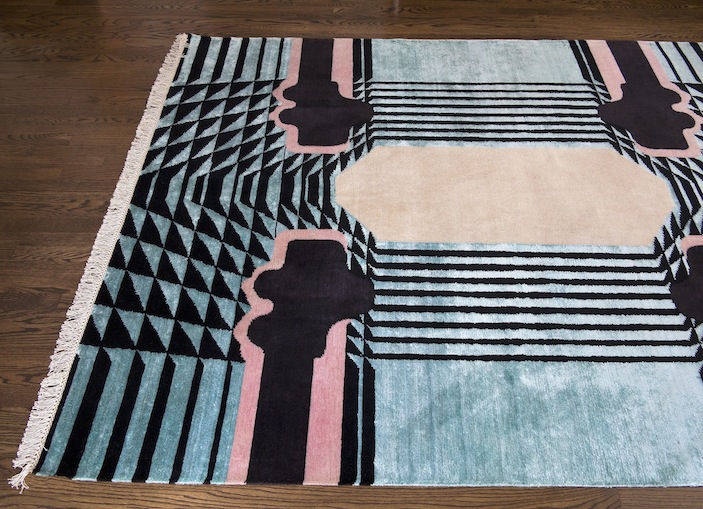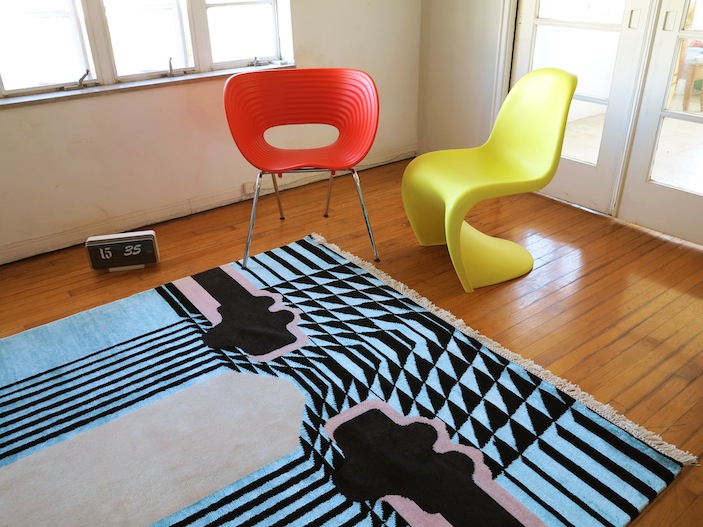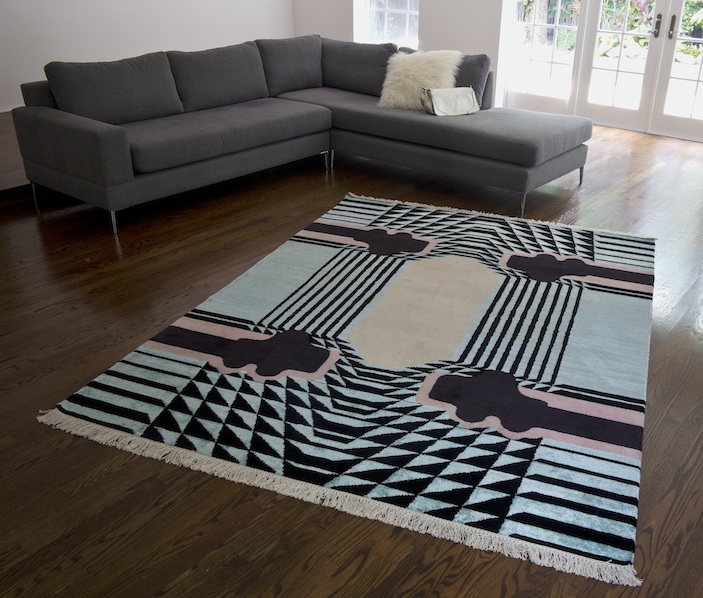 ---
Picnic rug, 2013, hand-knotted bamboo silk and wool, 6′ x 8′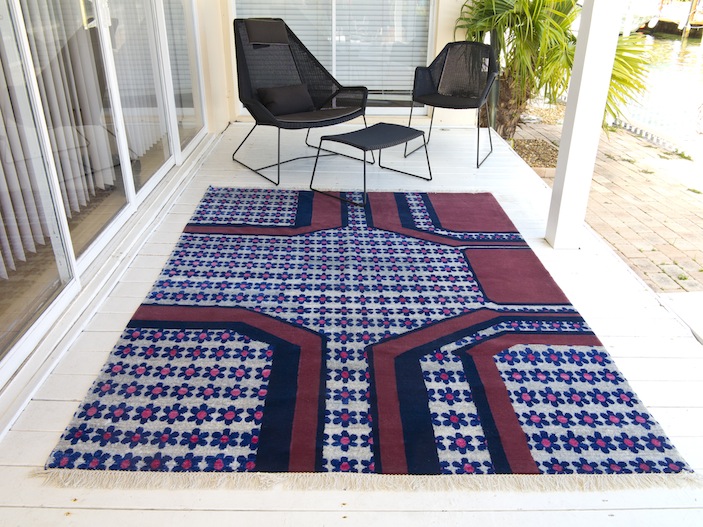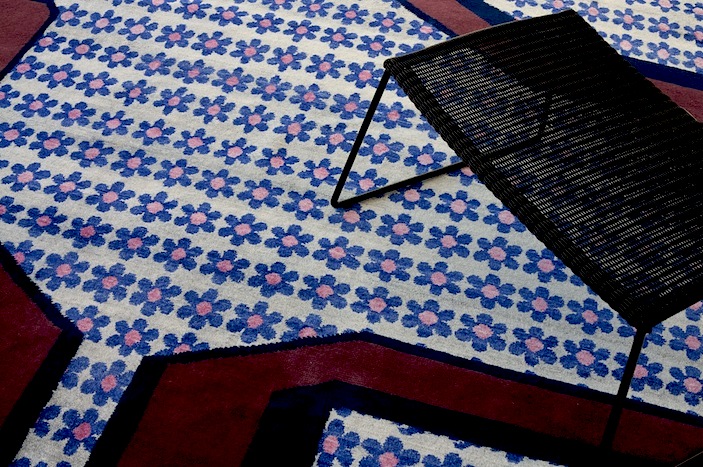 ---
Irregular Polygon rug, 2012, hand tufted wool and silk, 8′ x 7′. Made by Odabashian.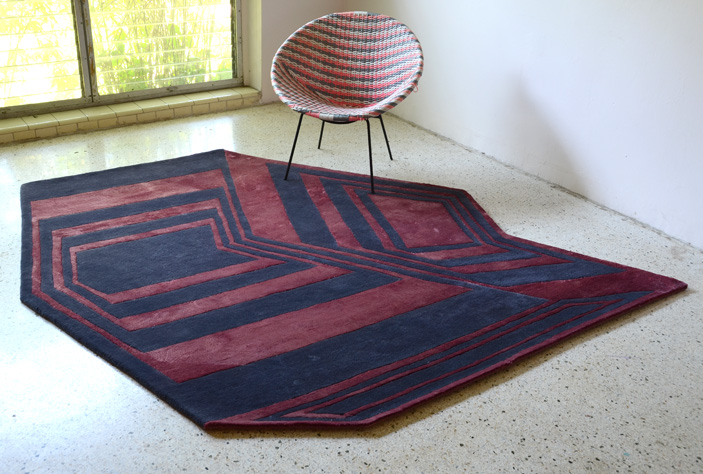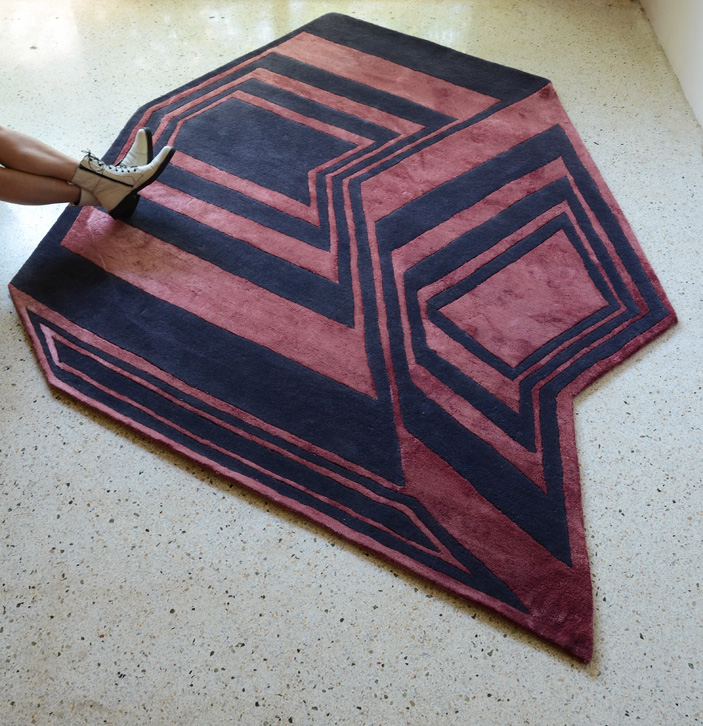 photo: Teodora Dakova
---
Tumbld Flwrs rug, 2011, hand knotted wool and silk, 7′ x 7′, made in Nepal.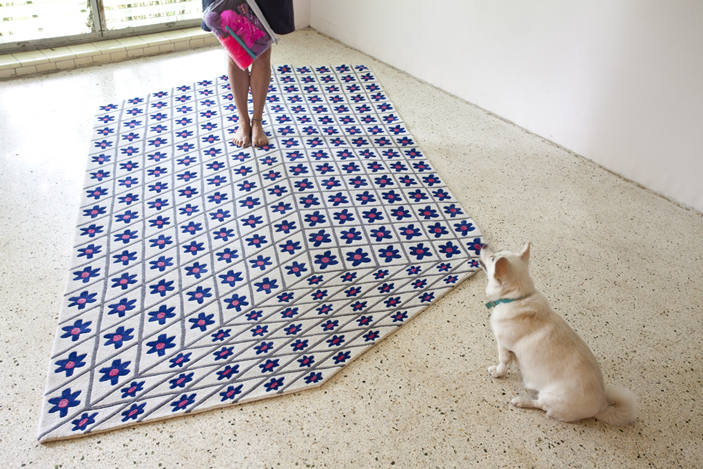 Photo: Stephan Goettlicher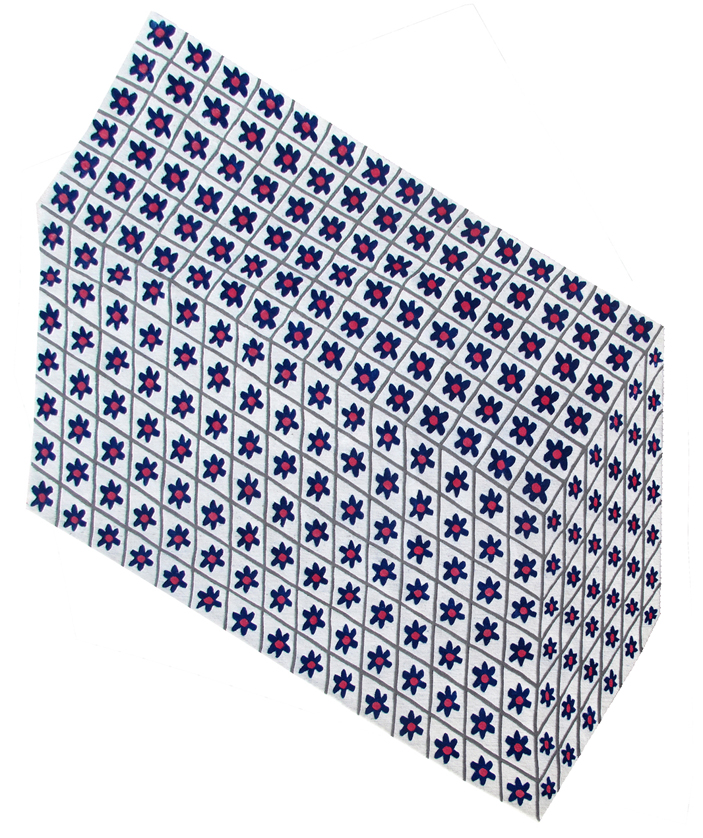 ---
8″ x 8″ very good tiles. Handmade pigmented cement.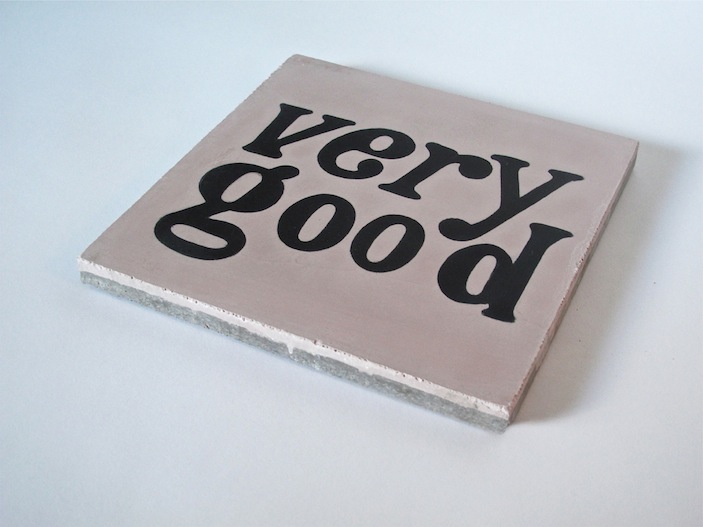 ---
12″ x 12″ handmade cement tiles, indoor/outdoor finishes, low maintenance.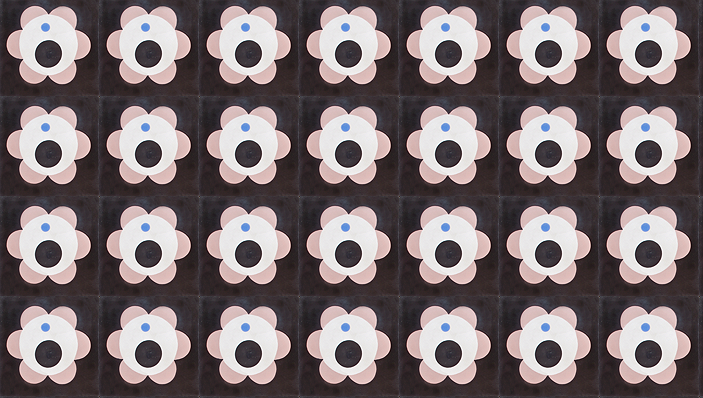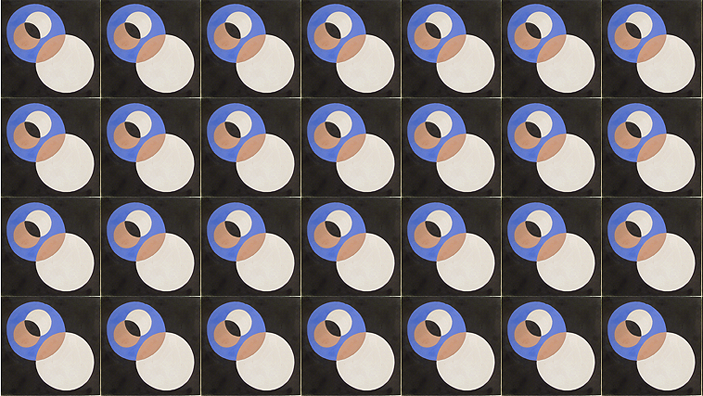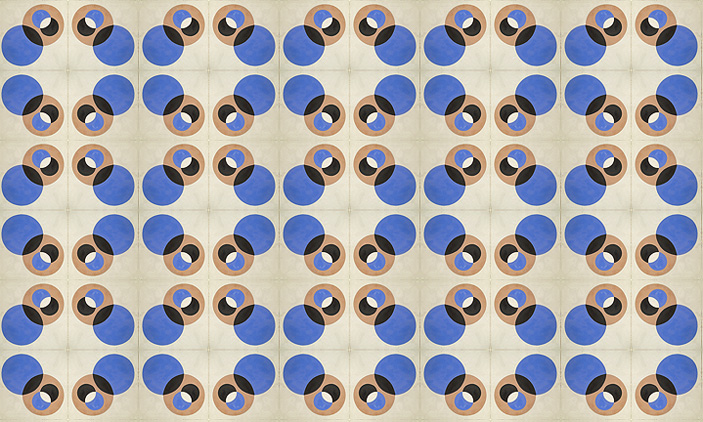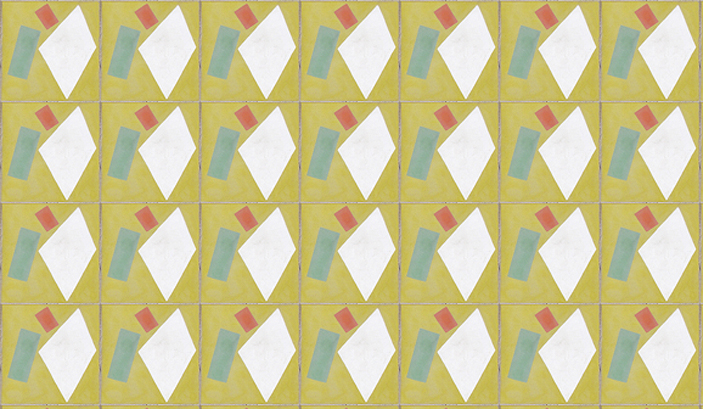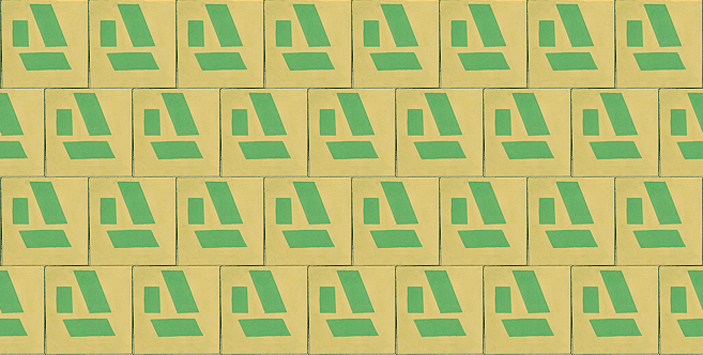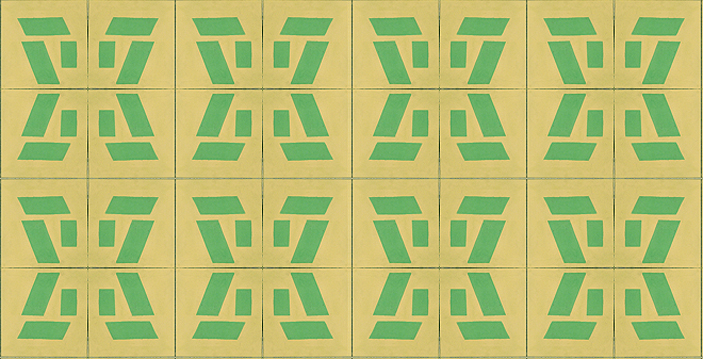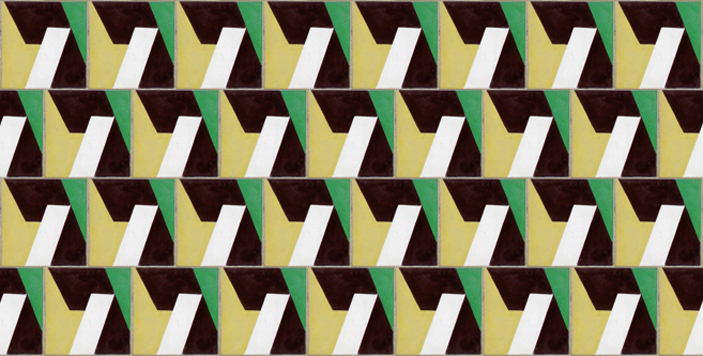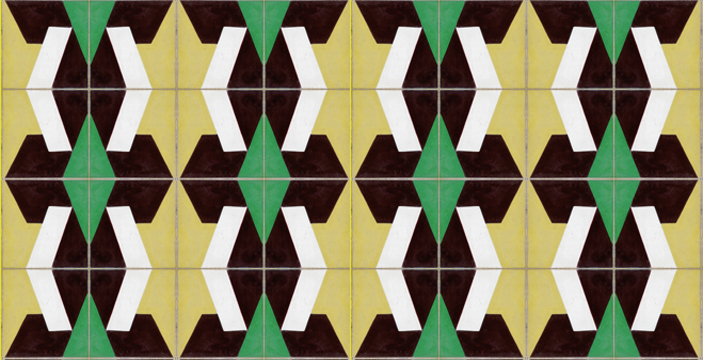 ---
SunBlocks rug, created for a Miami-Dade County Art in Public Places commission – the hand-knotted 7′ x 14′ wool and silk rug is wall-mounted in the lobby of the County's newly constructed GSA Facility. All Michelle Weinberg rugs are GoodWeave certified free of child labor. All rugs are produced in limited editions of 3.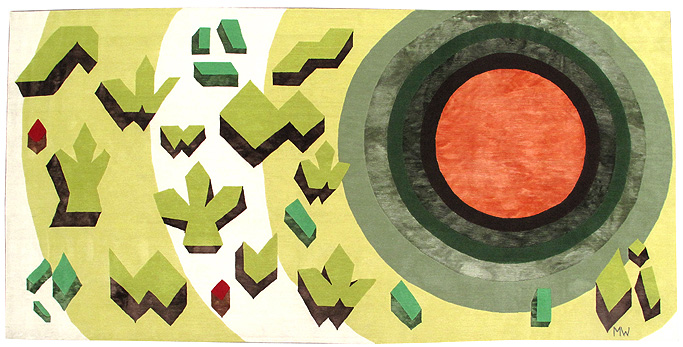 "Fabulously graphic. Eccentric forms, fanciful typography and bold colors for the collector who has everything."
-Miami Herald Home and Design magazine
---
Garden, wool and silk, 6′ x 5′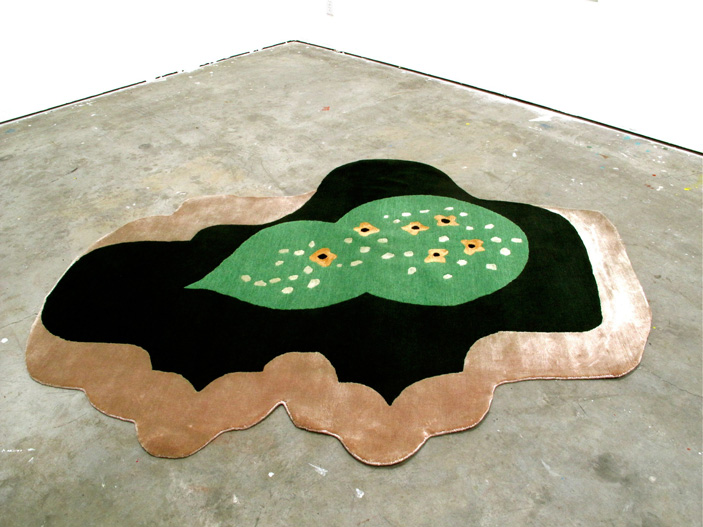 ---
Exhibitionista, wool, 6′ diameter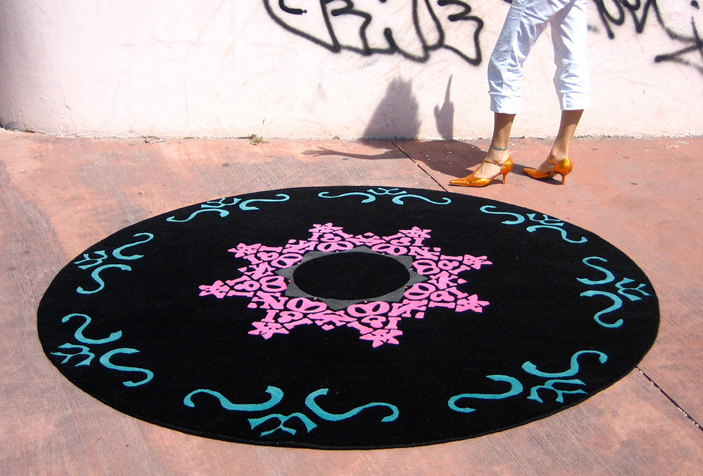 ---
Elope, wool, 5′ x 6′, made in Nepal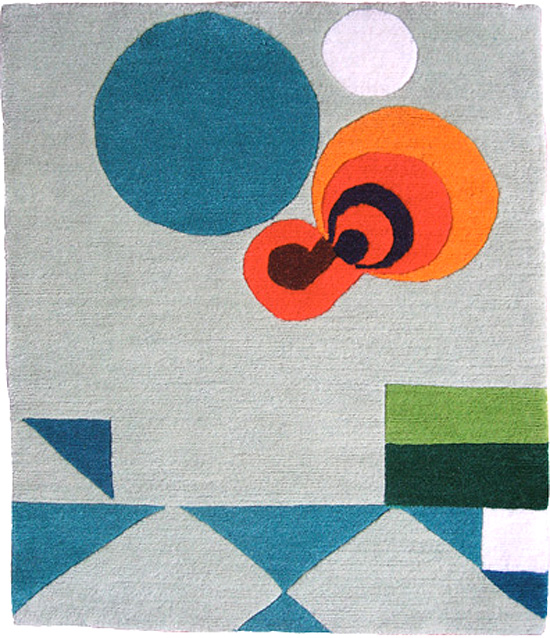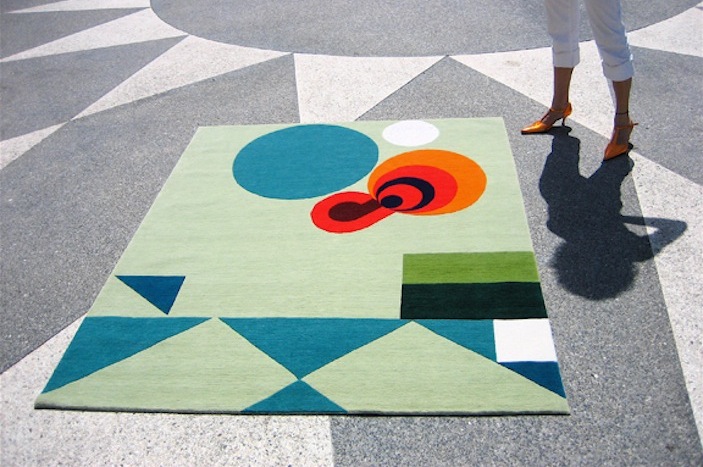 ---
M Forever, wool and silk,6′ diameter, made in Nepal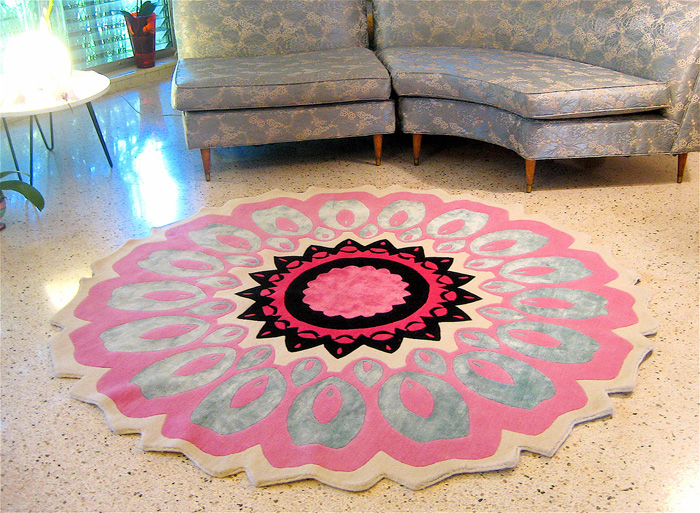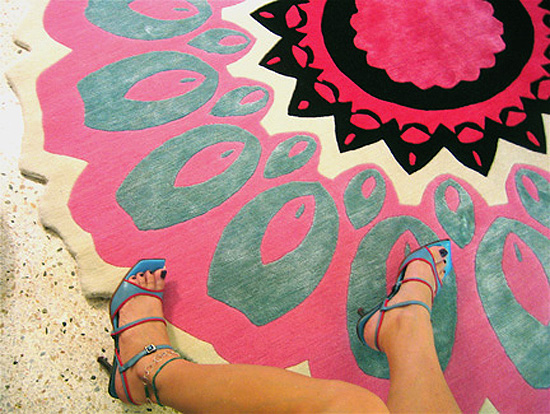 A special thanks to Alvin at Instyle Rugs!
---
Elements in an Ecosystem, wool, 4'x 8′, made in Nepal