---
Double Trouble, a collaborative book with poet Denise Duhamel
Visual and verbal rhyme. Mystery. Humor. Off Duty Beauty. Vicinity of Femininity.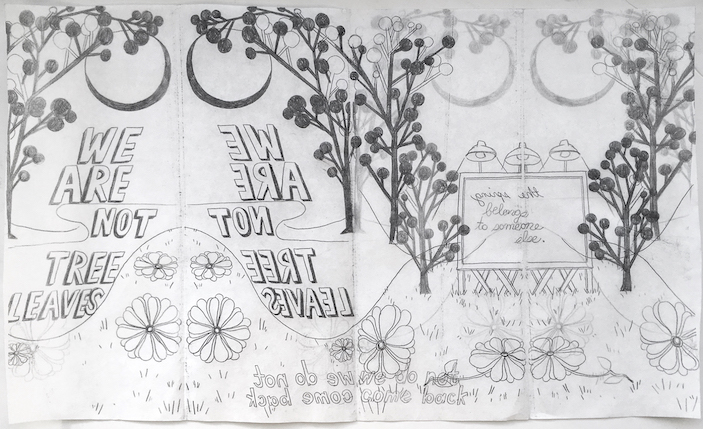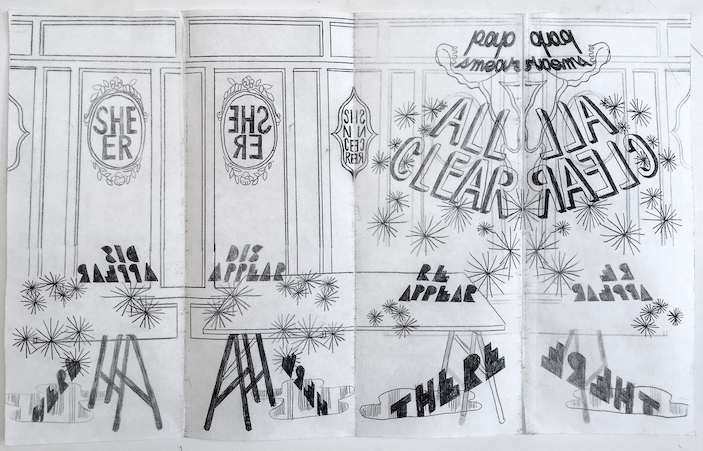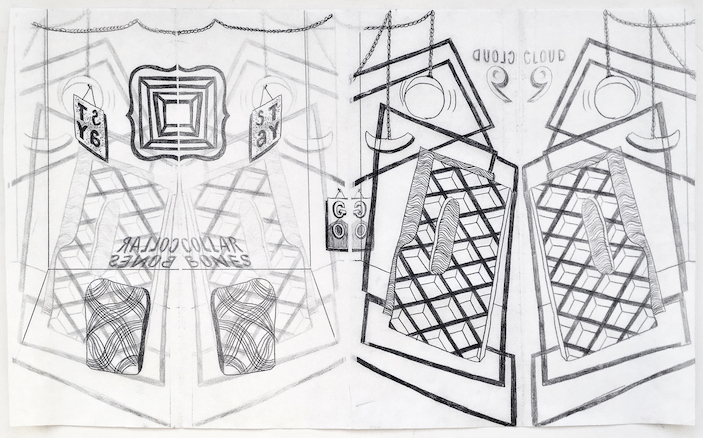 ---
Vizcaya Museum and Gardens' Contemporary Arts Program (CAP) presented A Futurist Evening at Vizcaya on December 7, 2013, during Art Basel Miami Beach. Eight local artists and/of collaborations were commissioned to create site-specific, performance-based works for a one-night only exhibition. The artists' works were installed throughout Vizcaya's Main House and Gardens. More than 1,000 guests attended the event.
Free School: Disruptive Pattern in Literature and Art
Michelle Weinberg and Denise Delgado invited guests to participate in a lesson inspired by Futurist poetry and rhetoric in Free School. The class congregated in a tent-like room decorated—as were the instructors' uniforms—with "dazzle patterns" inspired by those created by English Futurists and used to camouflage warships beginning in the First World War.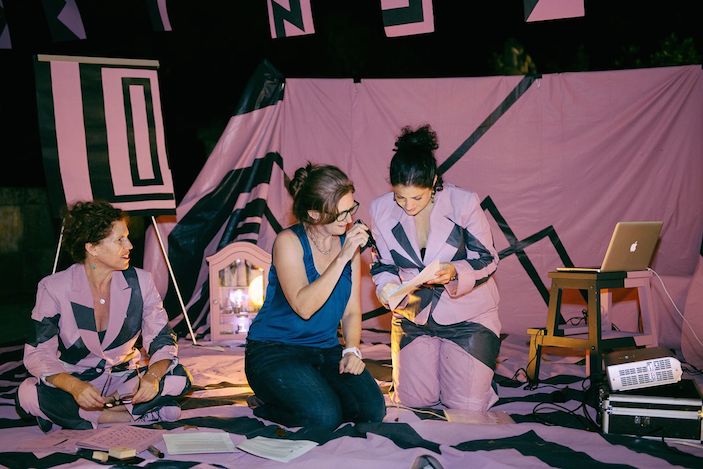 ---
Collaboration with poet Denise Duhamel: SWEAT Broadsheet
Nearly fifty Miami artists and writers collaborated on broadsheets. See them all at Miami Dade College Centre Gallery. On view through December 21, 2012.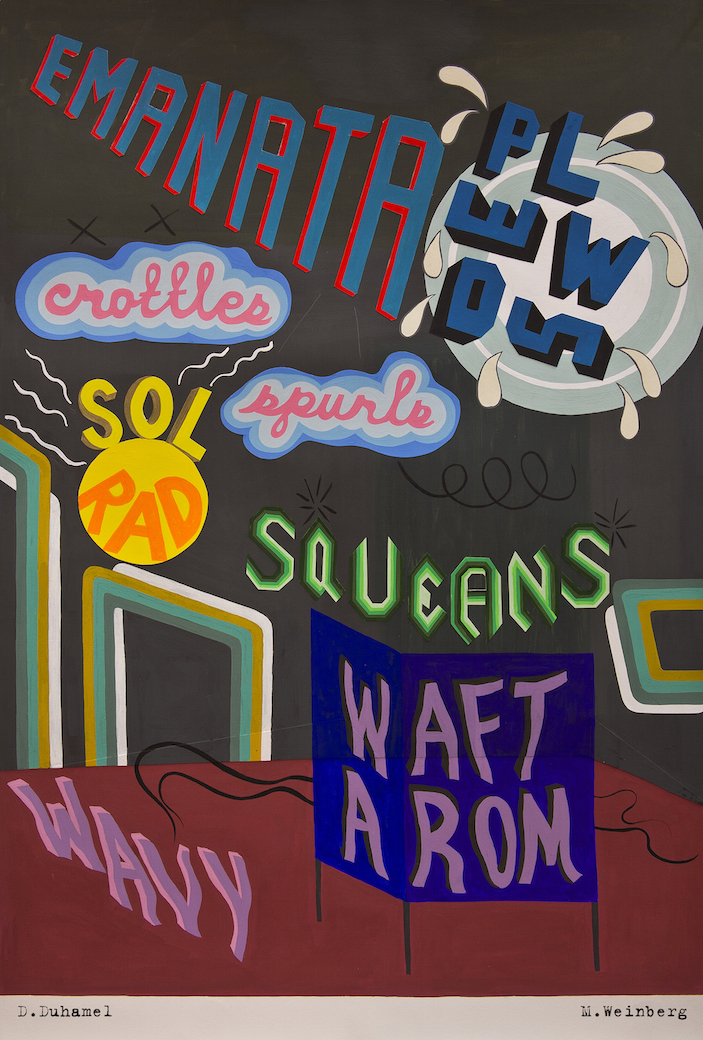 ---
Collaboration with Octavio Campos: Hombre Geometrico, 2012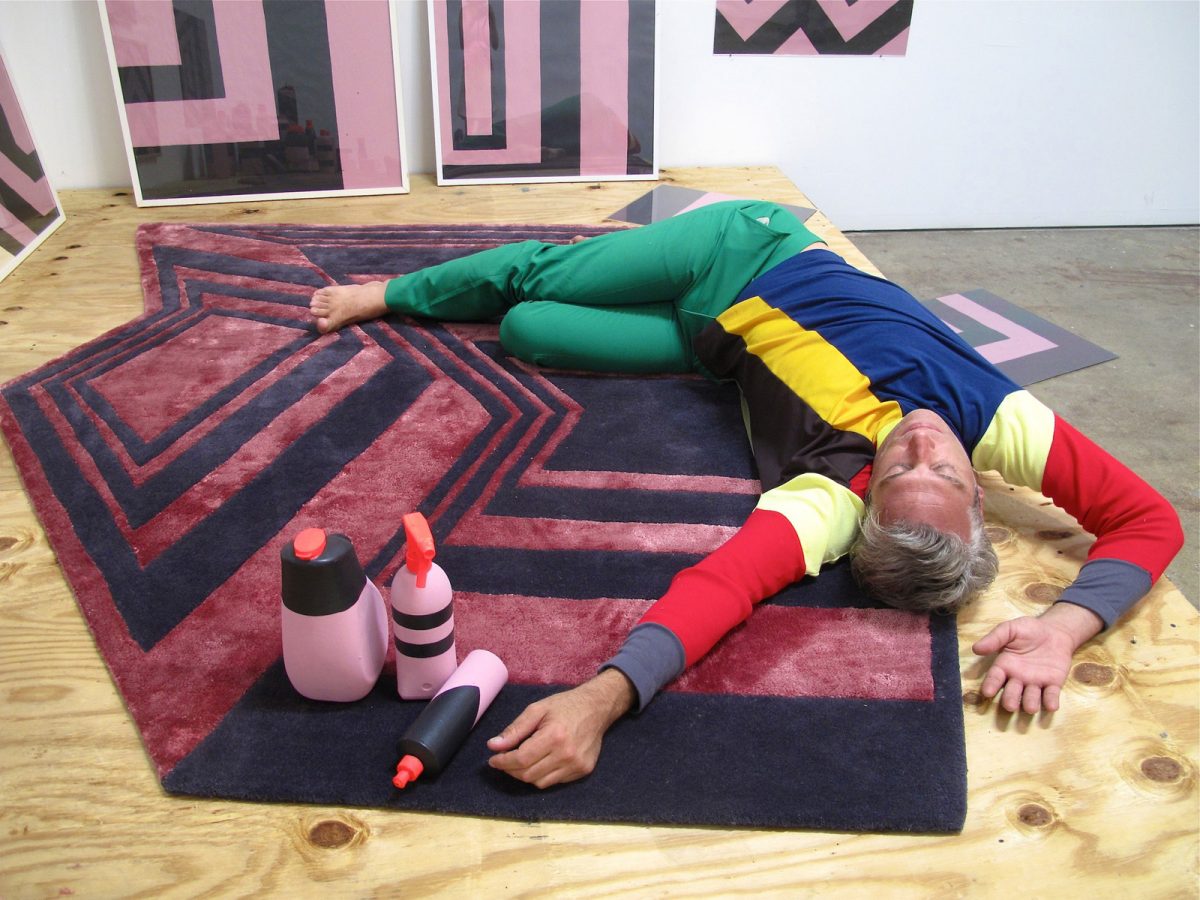 Hombre Geometrico from Michelle Weinberg on Vimeo.
---
Walk Through, a collaboration with Felice Grodin created for Woman to Woman at the Bakehouse Art Complex in Miami, 2011. Catalog available, designed by Lemon Yellow.
click image below to open pdf (556k) showing more views of Walk Through.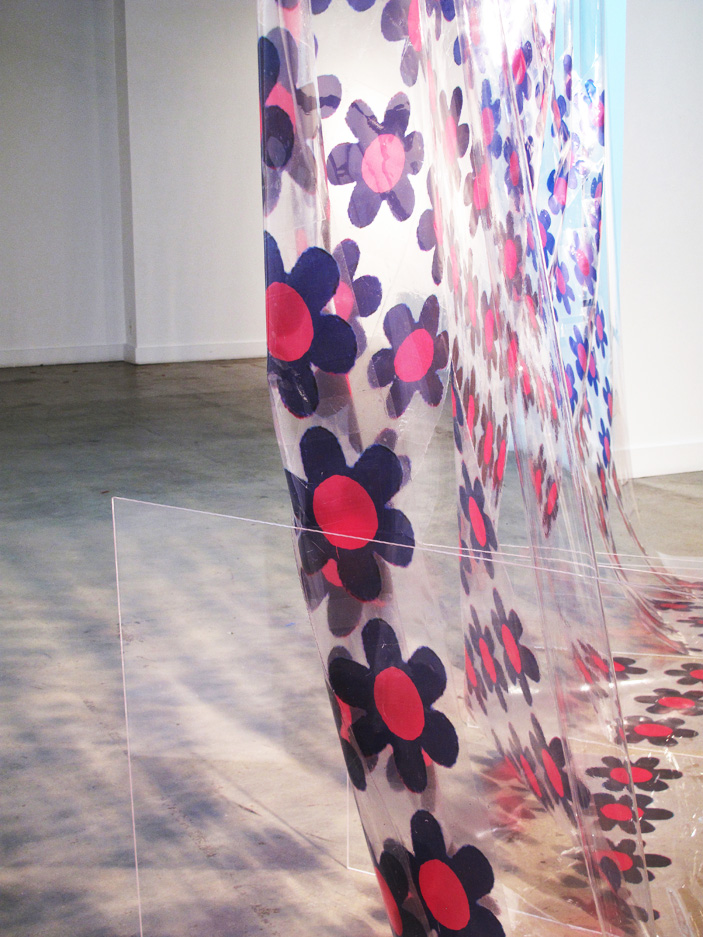 ---
dialogue is a moving image collaboration with film/video artist Dinorah de Jesus Rodriguez, 2005
---
IPO is a multi-disciplinary collaborative: Michelle Weinberg, Octavio Campos, Dinorah de Jesus Rodriguez
IPO Archive, installation view, Miami Contemporary Artists: Creating a Scene, Freedom Tower, 2007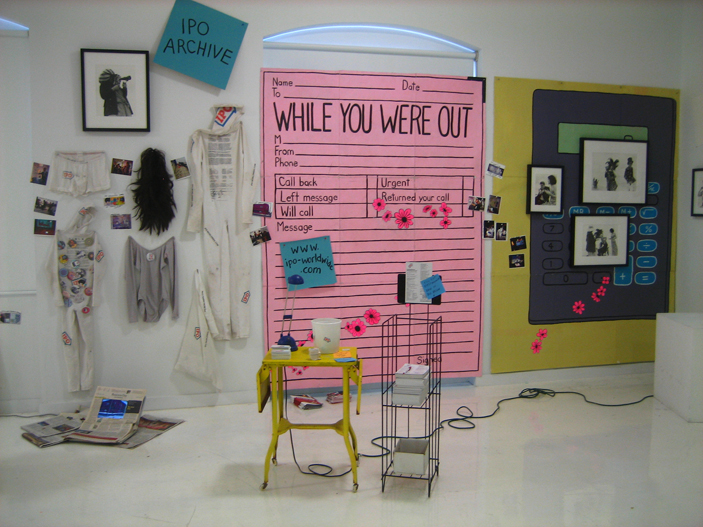 IPO: Bored Room, Miami Light Project, March 2005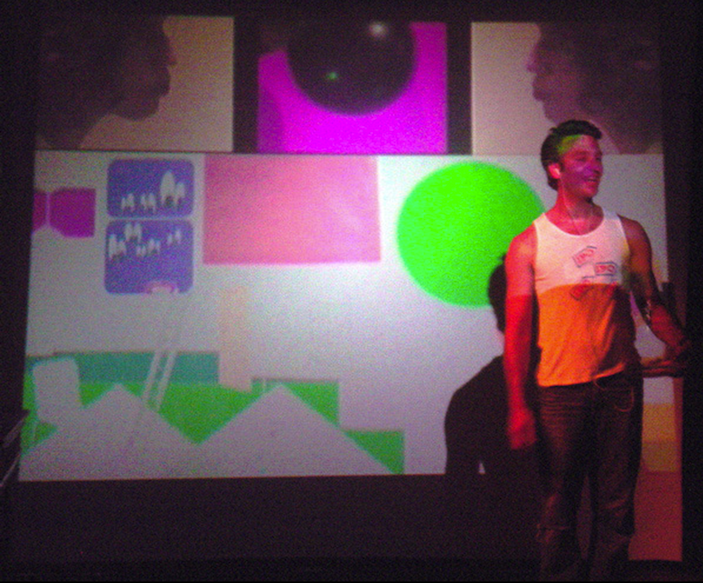 ---
installation created with Karen Snouffer for Hysteria, Soo Gallery, Minneapolis, MN, 2004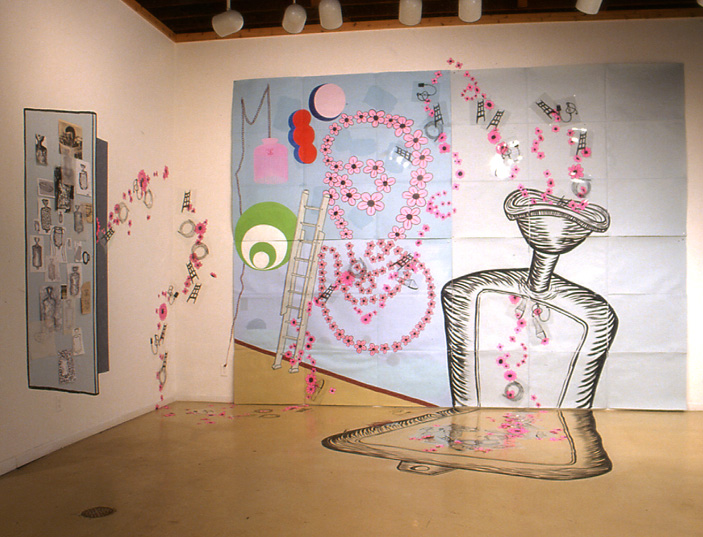 ---
SET, PS 742, Miami, FL, in collaboration with Dinorah de Jesus Rodriguez and Denise Delgado, 2003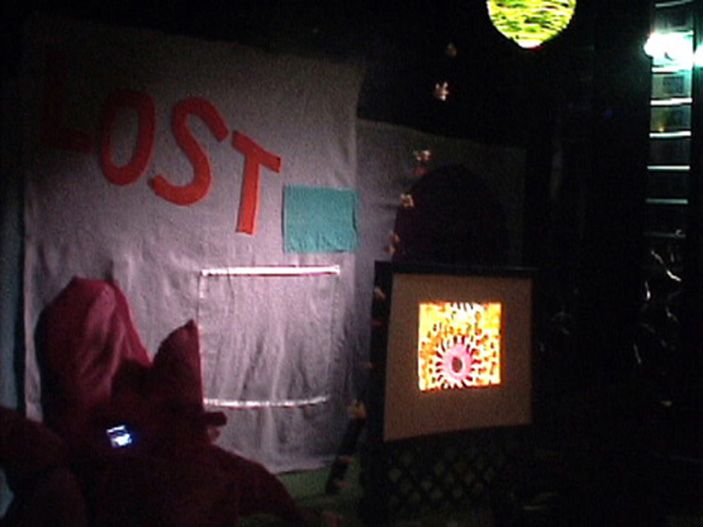 ---
Home Show, Miami, 1999
Artist Eugenia Vargas invited other artists to install works throughout her home. This simple act was instrumental in kickstarting Miami's sleepy art scene, getting people together, and inspiring other artists to initiate their own projects.