Collaborations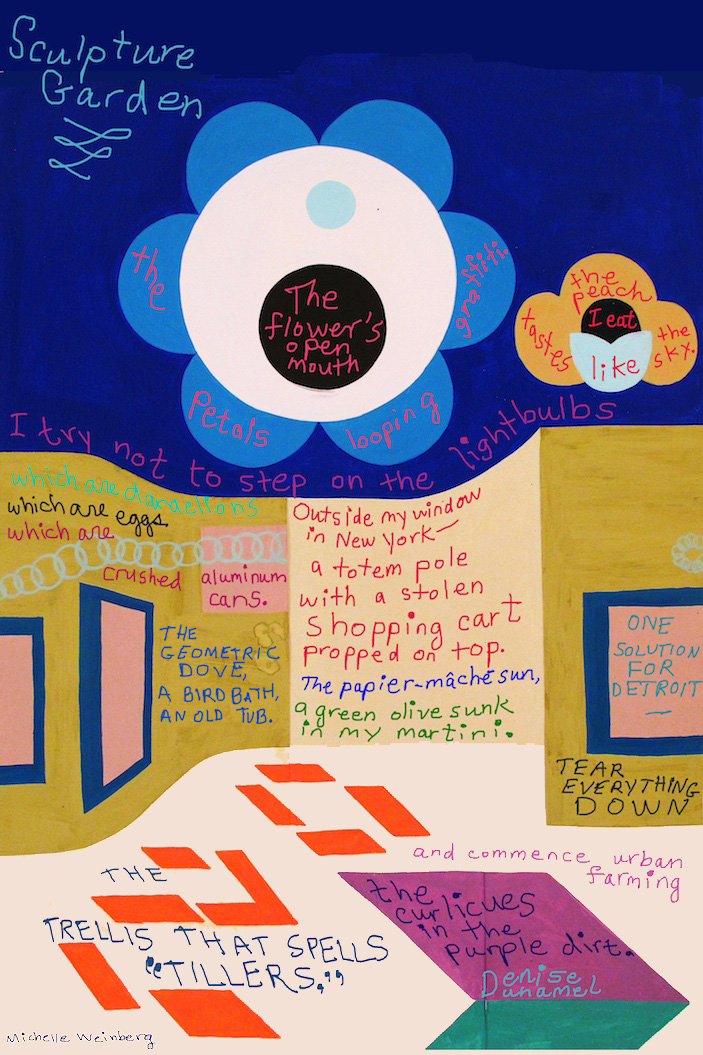 Collaboration with poet Denise Duhamel: SWEAT Broadsheet
Nearly fifty Miami artists and writers collaborated on broadsheets. See them all at Miami Dade College Centre Gallery. On view through December 21, 2012.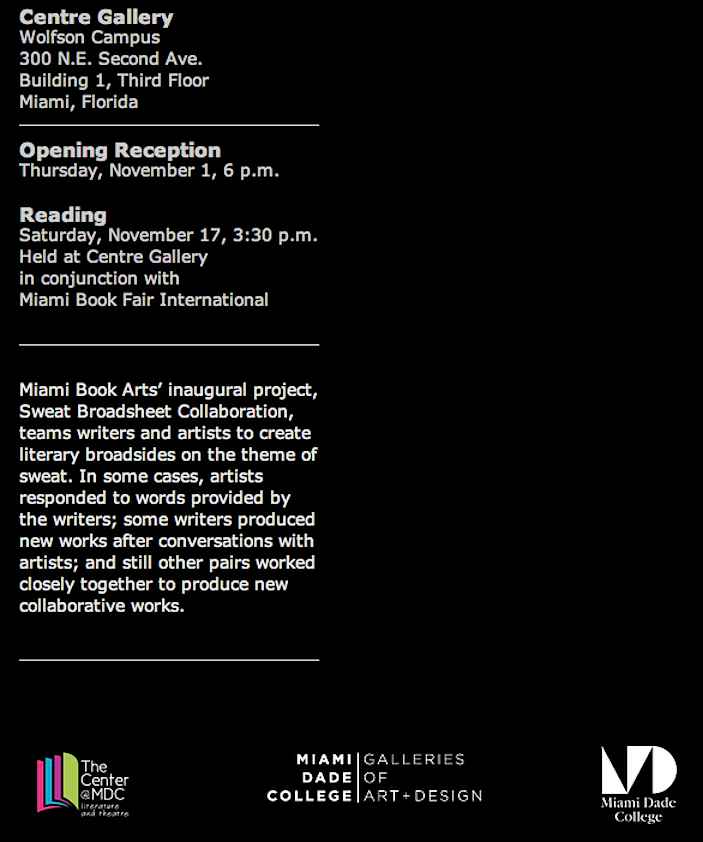 ---
Collaboration with Octavio Campos: Hombre Geometrico, 2012
Hombre Geometrico from Michelle Weinberg on Vimeo.
---
A spontaneous collaboration between my Splinters and Polygon Projections with Bway, at Dorsch Gallery in May.

---
Walk Through, a collaboration with Felice Grodin created for Woman to Woman at the Bakehouse Art Complex in Miami, 2011. Catalog available, designed by Lemon Yellow.
click image below to open pdf (556k) showing more views of Walk Through.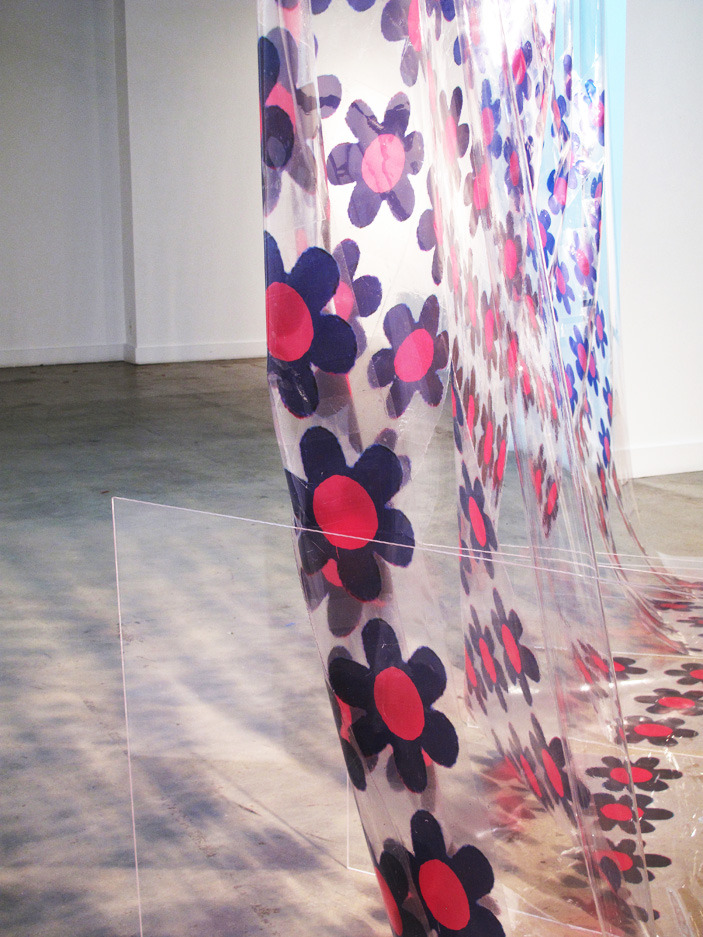 ---
dialogue is a moving image collaboration with film/video artist Dinorah de Jesus Rodriguez, 2005
---
IPO is a multi-disciplinary collaborative: Michelle Weinberg, Octavio Campos, Dinorah de Jesus Rodriguez
IPO Archive, installation view, Miami Contemporary Artists: Creating a Scene, Freedom Tower, 2007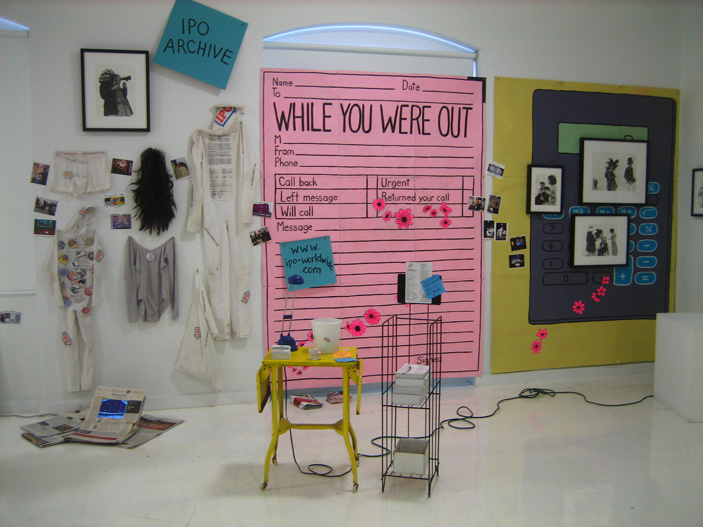 IPO: Bored Room, Miami Light Project, March 2005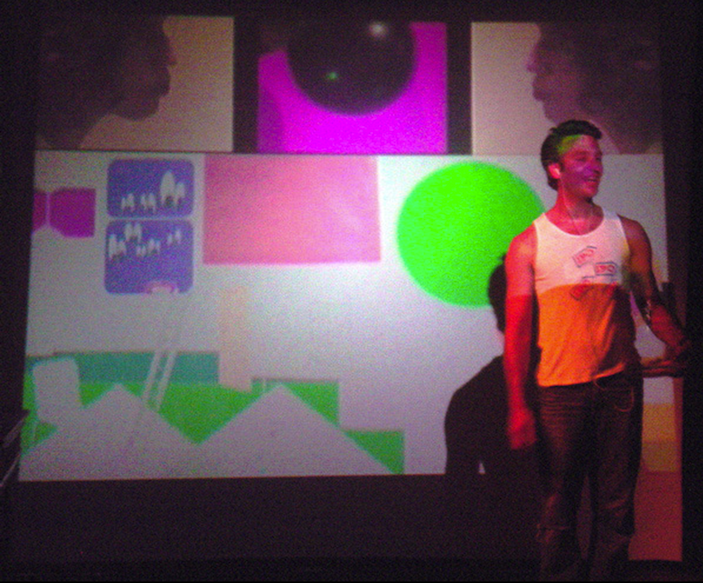 ---
installation created with Karen Snouffer for Hysteria, Soo Gallery, Minneapolis, MN, 2004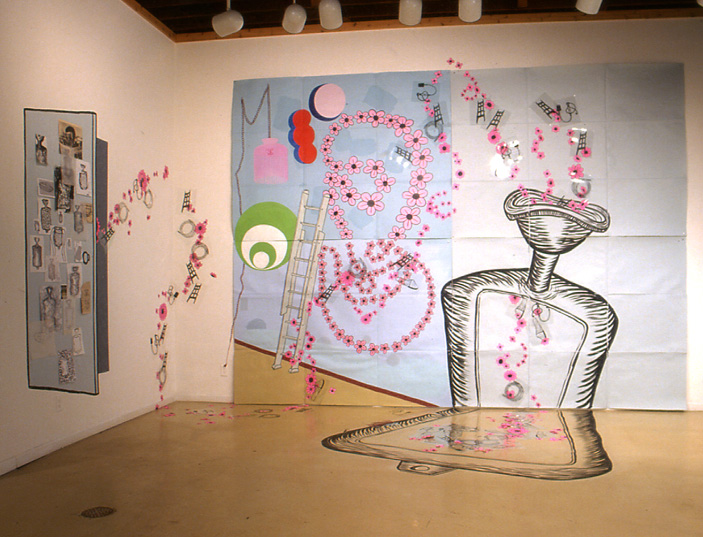 ---
SET, PS 742, Miami, FL, in collaboration with Dinorah de Jesus Rodriguez and Denise Delgado, 2003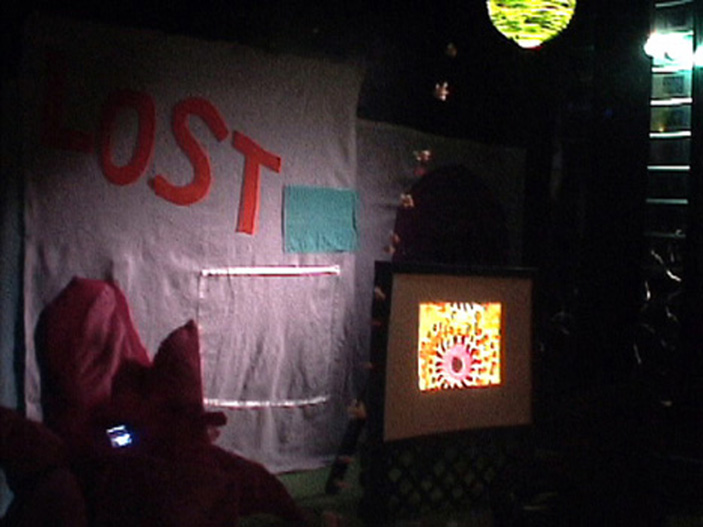 ---
Home Show, Miami, 1999
Artist Eugenia Vargas invited other artists to install works throughout her home. This simple act was instrumental in kickstarting Miami's sleepy art scene, getting people together, and inspiring other artists to initiate their own projects.